Optician's Picks




Selected brands we know you'll love!
FACE A FACE was founded in 1995 by Pascal Jaulent and Nadine Roth as a French designer eyewear, based on modern designs, ideas and creativity without compromise. FACE A FACE is fabulous and French, high end and rich in color and expression.
The founder Pascal Jaulent has a passion for human and social issues and for ethnology and discovered the amazing connections between the work of an architect and humans as well as the technical and fashion components of creative eyewear.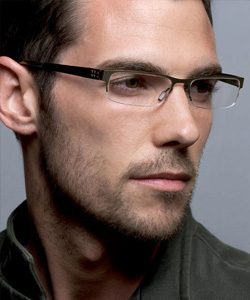 Zero G Titanium stands for "zero gravity" or "weightlessness". This unique collection offers eyewear that not only offers ultimate comfort and a weightless design but innovative quality and style.
This exclusive collection, designed in California and handcrafted in Japan, focuses on classic, modern, and timeless shapes in rich colors and unique patterns. Cut from a single sheet of surgical-grade, hypoallergenic titanium, Zero G frames are 40% lighter than stainless-steel. While remarkably light and comfortable, Zero G eyewear is made to be durable and strong with an innovative hinge system designed without screws or solder-points to keep the frames tight and strong, for ease of use and minimal scratching.
The distinctive Zero G "four squares" logo embossed on the temples of each frame represents quality, balance, strength, and simplicity. Sold in the most exclusive eyewear boutiques in the United States, Canada and overseas, Zero G aims to feel comfortable secure and weightless on the face, but strong and substantial in its look.
Dedicated to pure luxury, Barton Perreira's approach to fashion redefines style and elegance. Launched in 2007, the Barton Perreira collection of eyewear immediately made a tremendous impact on the fashion industry. Created by visionaries Bill Barton and Patty Perreira, both of whom previously worked for the exclusive Oliver People's eyewear collection, Barton Perriera specializes in handmade luxury eyewear. Unlike most eyewear companies, Barton Perrier frames are handmade using the finest materials in Japan, not mass-produced. Each piece is handmade by skilled artisans, produced in limited quantities – making it as exclusive and unique as the wearer.
Designed in-house and built from the ground up, each Barton Perreira frame is a work of art. The lenses are made from the best materials available, offering 100% protection and comfort. Also, unique to Barton Perreira are custom designed lens and plastic zyl colors offered in a pantone of colors that compliment all skin tones beautifully.
The Barton Perreira brand is at the forefront of fashion design evolution, challenging the industry in beauty, innovation and luxury. The Barton Perreira collection has been embraced by the most exclusive optical dispensaries and finer department stores and can be found on some of the most recognizable faces from the entertainment, fashion and music industry.
Upholding the highest standard of excellence, OVVO Optics has been creating high performance, technologically advanced eyewear since 1980. Family owned and hand-crafted from our facility in Poland, OVVO frames undergo 85 steps of meticulous craftsmanship, ensuring every pair meets the rigorous demands of the modern customer.
We utilize the highest grade materials then implement patented technology to create advanced innovation across all OVVO Optics Collections. This passion for precision and performance is evident in the sophisticated design, optimum reliability and lightweight comfort of every frame.
Etnia Barcelona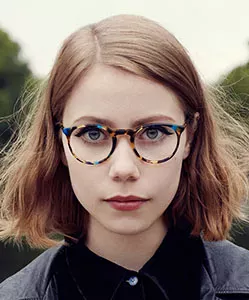 Etnia Barcelona Glasses are crafted by partnering with the most technologically advanced manufacturers to make each component of the pair of eyeglasses of the highest quality resources and design. Through innovative strategy and an extensive knowledge of anatomy, Etnia Barcelona designs and produces each element of the eyewear to result in a pair of glasses defined by high quality and ultimate comfort.
Every detail, from the highest quality mineral lenses made by Barberini in Italy, to the design of an intelligent hinge mechanism which adapts to individual facial features, makes Etnia Barcelona eyewear feel great on any face.
With devotion to each and every detail including the subtleties of color and form, Etnia Barcelona eyewear evokes a natural elegance, similar to a work of art.